Welcome to the 57th edition of The Weekly Bull Report
Happy Fathers Day! ?
Here's a short list of content we found interesting and informative over the past 7 days…
---
? Interesting Articles & News: 
POLITICS
ECONOMICS
SOCIETY
TECHNOLOGY. 
MEDICINE & SCIENCE
CULTURE
CANNABIS & MAGIC MUSHROOMS
SPORTS
---
 ? Noteworthy Stocks & Assets:
Billion Dollar Bully highlights why Yelp is unfair. Read about it here.
Free Elon Musk! Has the SEC gone too far?
New study of old real estate bubbles (1582-1810) finds two surprising similarities with modern bubbles. ?
How did WeWork's Adam Neumann turn office space with "community" into a $47 billion company? (This business model works only in a vibrant economy) 
Meatless future or vegan delusions? The Beyond Meat valuation. ($BYND – excellent research)
Ex-chemistry teacher Zhong Huijuan poised to become China's third-richest woman after founding US$10.4 billion Hansoh Pharmaceutical Group. ??‍⚕️?
The short of it: Short interest on Lyft (NASDAQ:LYFT) is at 55.4% of total float vs. Uber (UBER) at 13.9%, while short interest has piled up to 45.4% position on Beyond Meat (BYND). Tesla (NASDAQ:TSLA) short interest is at 35.4% of float or about $9.74B in bets. That's still below the $13.1B in short interest in Alibaba (NYSE:BABA) and $10.1B in Apple (NASDAQ:AAPL), although the percentage of total float is only at 3.15% and 1.28% respectively for the tech giants. short
---
? Stocks on our radar
---
?Quotes That Inspire Us:
"Is there anyone so wise as to learn by the experience of others?" – Voltaire
"The most important decision you make is to be in a good mood." – Voltaire
---
? Word Of The Week:
Hubris n. 1. Overbearing pride or presumption; arrogance. 2. A strong belief in a person's own importance.
'He was disciplined for his hubris.'
---
❓Did You Know: 
A "jiffy" is an actual unit of time: 1/100th of a second. ⏲
On this day in history: June 16th, 1963: Valentina Tereshkova becomes the first woman in space. The Soviet cosmonaut completed 48 orbits on board the spaceship "Vostok 6" before returning safely to Earth. The former textile worker was declared "Hero of the Soviet Union" and received the United Nations Gold Medal of Peace. ?
---
 ? Must Watch & Listen:
---
? Books We Are Reading:
Trillion Dollar Coach: The Leadership Playbook of Silicon Valley's Bill Campbell – Eric Schmidt
Based on interviews with people who knew and loved Bill Campbell, "Trillion Dollar Coach" explains his principles and illustrates them with stories from the many great people and companies with which he worked. The result is a blueprint for forward-thinking business leaders and managers that will help them create higher performing and faster moving cultures, teams, and companies.
---
 ? One Liners:
I like to hold hands at the movies… which always seems to startle strangers. ?
Gambling addiction hotlines would do so much better if every fifth caller was a winner. ?
---
?Upcoming Events: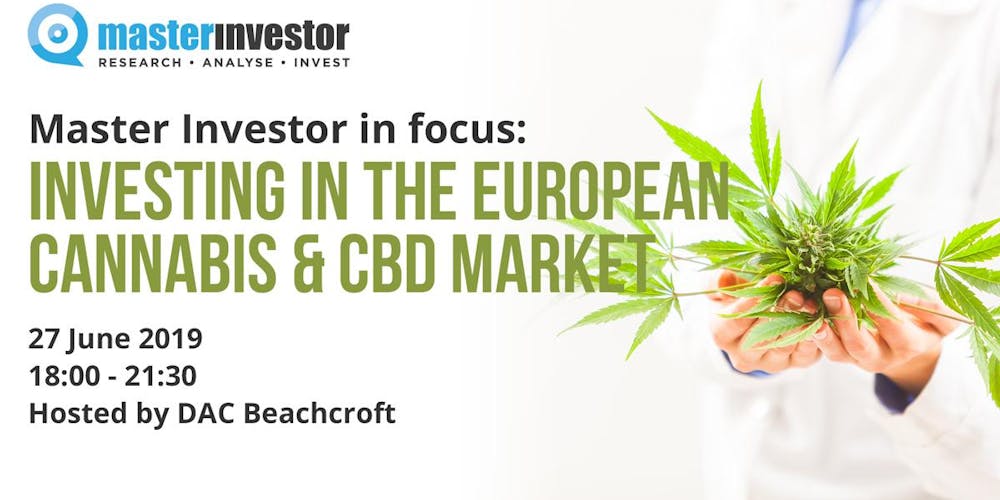 ---
Our very best wishes for a brilliant upcoming week! ?
Respectfully yours,
The IBR Team
P.S. Some real stories…
IBR subscriber Melanie signed up as a host at Airbnb just last week and had her first booking for June for $ 580 US… What are you waiting for?
Sign up by clicking here: www.airbnb.com, get your listing published and start earning a significant second income. ?
Two online banks you should deal with:
N26 – www.n26.com
Revolut – revolut.com (sign up with our link and get a free card for awesome exchange rates abroad!)
Try Appear In for amazing video meetings: No login for guests! Use the discount code: PROFRIEND7843 to get 90% off the first month!
Sign up here: www.appear.in
Please send any news, comments or stock ideas to: jeff@internetbullreport.com and follow IBR on Twitter @IBullReport